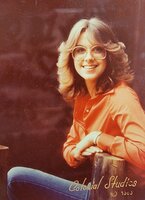 Mildred D. Robertson
Limestone and Fort Fairfield - Mildred D. Robertson passed away Sunday, May 8, 2022, at Eastern Maine Medical Center after a brief illness. She was born June 27, 1962, in Perth Andover, NB, Canada, the daughter of Philip Sprague Sr. and Thelma M. (McMann) Sprague Desjardins. Mildred was a graduate of Fort Fairfield High School and was employed in various jobs.
Mildred was predeceased by her father Philip E. Sprague Sr, a sister, Deborah Sprague, and nephew, James Patrick Sprague. She is survived by her mother, Thelma M. Desjardins of Fort Fairfield; four siblings; Philip Sprague Jr. and Paul Sprague of Fort Fairfield; Brenda M. Erie (Glenn) of Beaver Creek, Minnesota and Stacy (Jerry) Coty of Fort Fairfield; her three children, Justin Sprague-Cote of Limestone, Jerry Parady Jr. (Theresa), and Angela Parady and partner David Franz, all of Fort Fairfield; four grandchildren; Brady, Ethan, Liam, and Jayden; numerous aunts, uncles, nieces, nephews and cousins.
Per Mildred's request, no services will be held.